A Bite of Magic - A Prequel
Available Now
40 years before The Witch's Complement…
Tamera's secret could end her relationship with Isaiah before it begins.
Isaiah joins his best friend hiking after graduation. That weekend, a wild animal attack changes his life forever. Two months later, his soul mate walks into his life with a secret that could end their relationship before it starts.
Tamera hasn't always made the best decisions. When she moves to Savannah for college, she joins a new wolf pack where she meets her soul mate. Now she can't escape those bad choices and it might destroy the only true love she'll ever know.
When the truth comes out, will Isaiah stand beside Tamera, or will the secret she's kept destroy any future they may have had?
Available Now in eBook and Paperback.
Someone is kidnapping magical children, and it's up to two people to save them before it's too late.
Jesi Osman worked as a lawyer until she inherited her great-grandmother's witch power. Now she knows the history of everyone she touches. When two children go missing from her coven, it is up to Jesi to find them. If only she could control her new magic.
Detective Chuck Massey is in charge of the missing children's case, with no leads, and no help. He knows the families are lying to him about something, and it might just be what he needs to crack the case. When a strange woman crosses his path, he is convinced he found his lead suspect. One he cannot get out of his head.
Two worlds collide in this thrilling new novel full of secrets, magic, and a romance that will leave you wanting more.
Available Now!
Decisions from a year ago spark consequences that spiral out of control and into the supernatural community.
Pablo escapes the clutches of an evil hunter group and is on the run. After an unplanned stop in his home town, he learns his soul mate is now a werewolf. When the hunters find him, he must decide if he wants to keep running, or to stay and fight for his mate.
Hayley's life is returning to as normal as it's going to get, now that she's a werewolf. But today her soul mate walked into the auto shop where she works, only he left a year ago and broke her heart. After a group of hunters arrives at her door, she'll have to choose between protecting her heart or protecting her mate.
Can Pablo and Hayley forget the pain of the past in order to stop the hunters from destroying the supernatural and their bond?
The Wolf's Return is the second exciting novel in the Bite of Magic Saga, filled with danger, romance, and intrigue.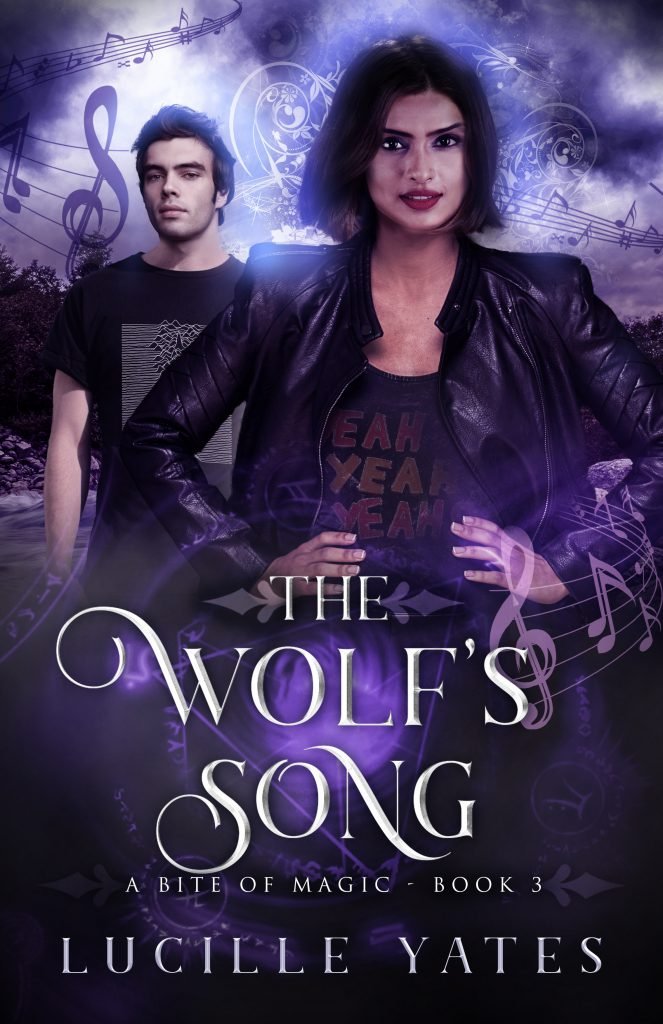 Available Now
A new city means new opportunities, she just never expected them to be supernatural.
Clare's move to Savannah happened almost overnight. She didn't expect to join a band or fall for the lead guitar player. When he turns into a wolf to save her life, a whole new world opens up. One which puts her in danger. 
Spencer's mate just walked into his life. Not only is she human, she's also the new lead singer of his band. She needs to know about the supernatural yesterday, but he's putting it off. When an attack forces his hand, he puts his heart and his future on the line. 
After she learns the truth, will Clare run again, or will she brave the attacks for love?
Don't miss the third novel in the Bite of Magic Saga.